Hello beauties. Happy new year to you all and I hope it's a very good one.
Since it's after Christmas we all feel broke. My stomach is definitely more
full than my wallet. I'm sure most of you can relate.
Since most of us are in the same boat, I wanted my first blog post to be about makeup products that do not tug at the wallet.
1. L'Oreal Magic Lumi Light Infusing Primer - €14.99
This primer does exactly what it says on the tin! It brightens and illuminates your skin to give it a dewy and brighter look. I'd advise to mix this primer in with your foundation to increase dewiness, Personally I mix this with my foundation (loreal true match) and it's now my go to look!
2. Maybelline Eraser Eye Concealer - €11.99
This concealer has been life changing! It erases my dark under eyes and leaves a nice glow and highlight. This concealer in my opinion is under rated and I have recommended this to all my friends. In my opinion this concealer works better than any other concealers that I have tried e.g mac, smashbox and many more. This product has got to be one of my favorites ever!
3.Benefit Rollerlash mascara - €26.00
This mascara gives your lashes great length and it gives you the curve you have always wished for in a mascara.Even though it is a bit on the pricey side for mascara it is truly worth every penny. I always get compliments on my lashes and some even ask if I'm wearing fake lashes when I wear this mascara. I definitely recommend this mascara especially if you do not have an eyelash curler because you certainly don't need one with this.
4. L'Oreal True Match Foundation - €14.99
This Foundation wears all day and application is great. So easy to apply with a brush or with your hands. This has been recommended to me by many people including well known Youtubers and i have since recommended it to my friends.
5. Real Technique Brush Set (the core collection) . - €28.99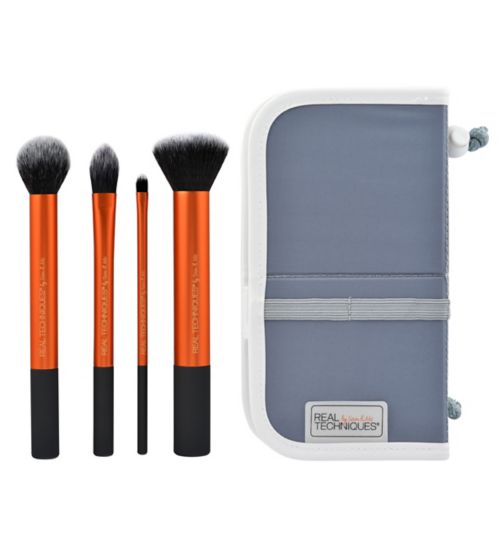 This has got to be one of the best set of brushes in my collection. I usually use the powder brush (larger one) to apply my foundation as it works as a good buffer. If you were to buy brushes for your face I highly recommend this set, although I would not recommend the Real Techniques eye collection.